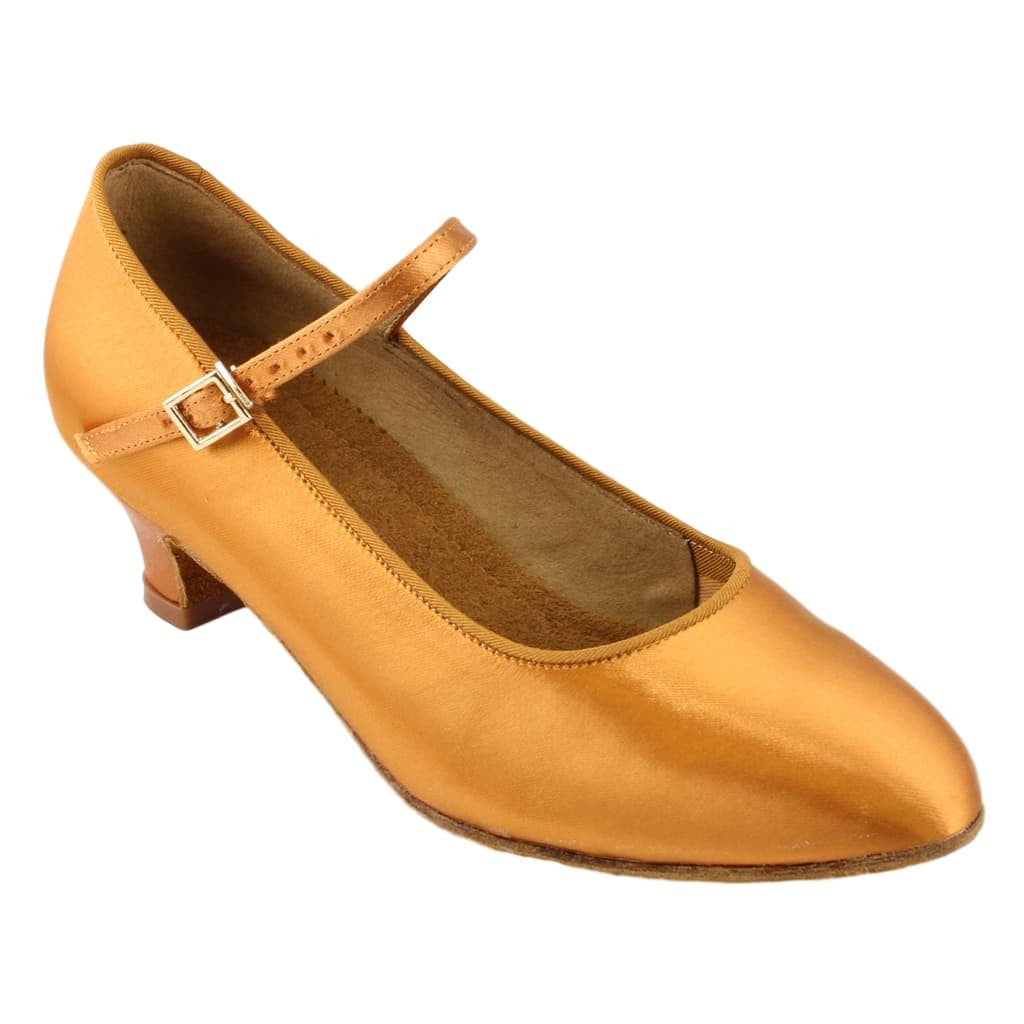 BD Dance
Girls' Standard Dance Shoes, Model 501, Heel Child I, Tan 3
BD Dance International Standard Dance Shoes for Girls, Model 501
This design is specially crafted to give you a flexible arch, stable support and comfortable sole padding - you can dance hours in this shoe without pain! The regular material comes in a smooth Satin finish, enhancing the beauty of its classic look.
Designed for maximum support of child foot, the style benefits from using the same high quality satin as the women shoes.
The girls' heel has been specifically developed to look attractive and give the extra support needed by the young dancer.
The ankle straps is enhanced by a beautiful buckle.
Upper Material: Satin
Outsole Material: Leather
Insole Material: PVC
Lining Material: Genuine Leather
Color: #3 (Dark Tan)
Heel: CHILD I (1.8" - 45mm)
Recommended Heel Protectors: Heel Type - CHILD I