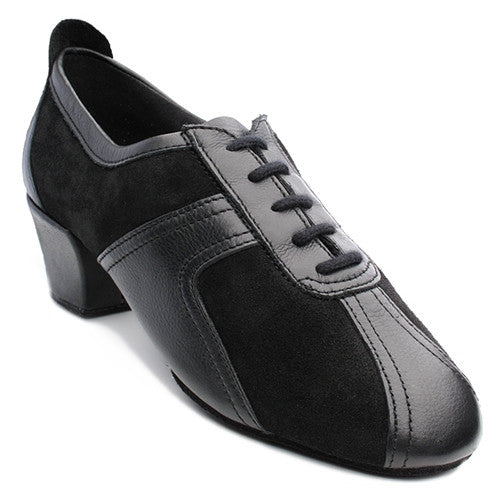 Ray Rose
Unisex Practice Dance Shoes, Model 410 Breeze
Ray Rose Breeze 410. An unique design which can be used for dancesport teaching, practicing and competing.

This style is made from the softest leather and suede for comfort and to allow the foot to articulate with ease. A foam lining is also used for additional comfort and has a specially designed centered contour heel for excellent stability and balance.

This style benefits from a durable latex arch support and a distinctive split sole design giving greater flexibility.
Heel: 1.5" (4cm) Contour Signature
Color: Black Leather / Suede
Width: Medium
Made in UK.