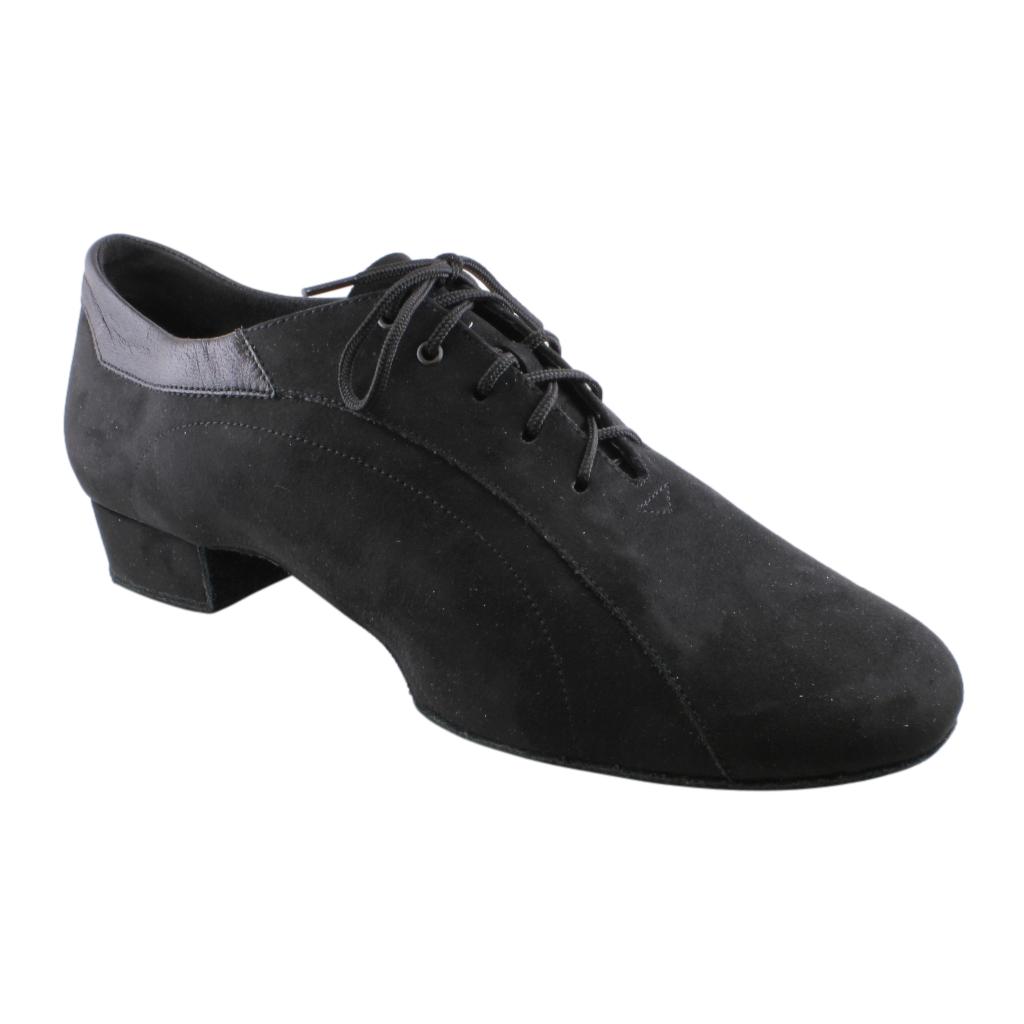 Galex
Men's Smooth Dance Shoes, 1115 Franco, Black Nubuck & Leather & Neoprene
Galex Men's American Smooth and Standard Dance Shoes, Model: 1115 Franco
The current model has been designed based on the suggestions given by Franco Formica, the winner of multiple Professional Latin Dance Championships all over the world  for many years.
This model is great for instructors who spend a lot of time on the dance floor.
The proposed exclusive method of making dance shoes in the male model FRANCO ("standard") allows increasing the comfort for dancers by increasing flexibility and improving dimensional stability, as well as significantly extending the life of the dance shoes.

The shortened figured shape of the leather sole repeats the shape of the foot, providing softness and flexibility during movements.

The glued sole makes it possible to feel the edge of contact between the shoes and the parquet, which is very important for many dancers.

Neoprene is a three-layer material that breathes and circulates air, giving flexibility and plasticity in the green-beam part of the shoe.

Memory insole - takes the shape of the foot and quickly restores its original shape, the material is durable and strong due to the composition and weaving of fibers, tolerates active use.
Material: Nubuck, Split Sole
Color: Black
Heel: Men's Standard - 0.78" (2cm)
Made in Ukraine